ClarkVision Photography: Night Gallery
<!###################################################>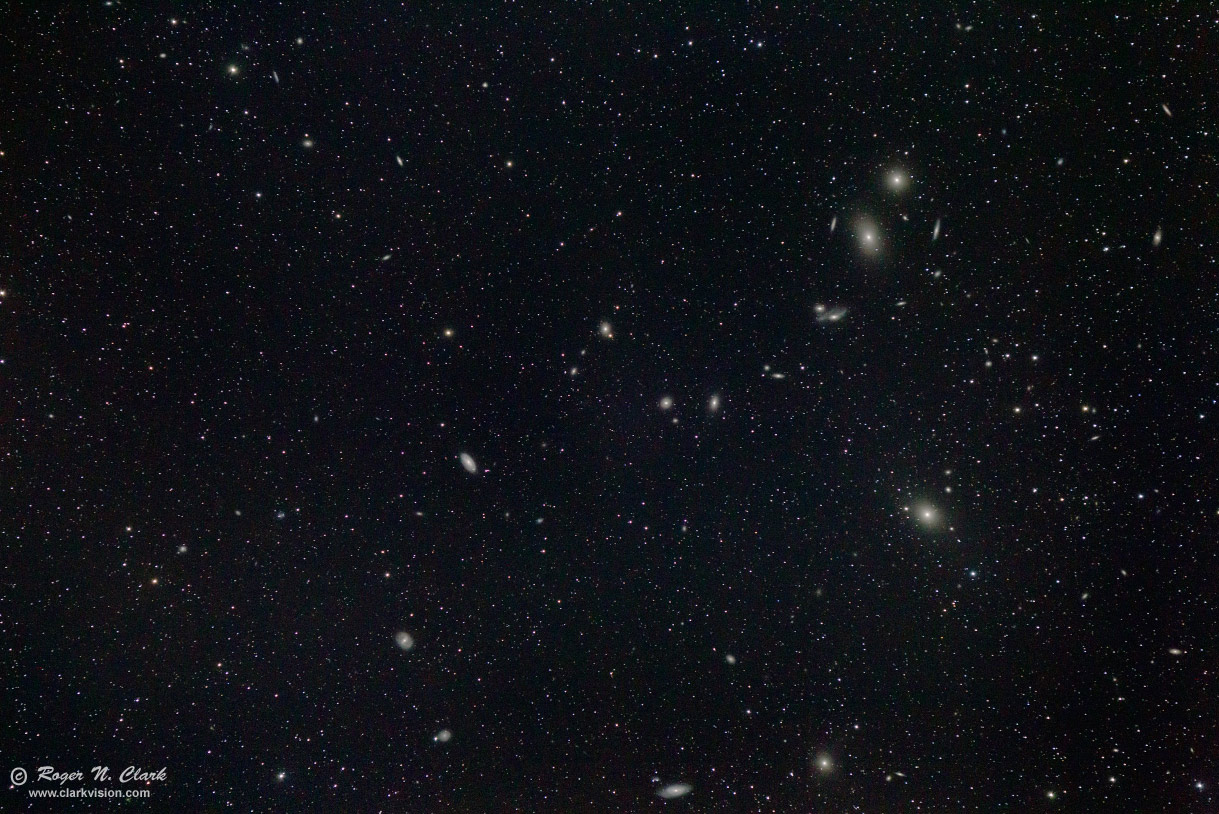 Galaxies Galore Near the North Galactic Pole
Galaxies in the constellations Virgo and Coma Berenices, near the north Galactic Pole are quite numerous, Over 100 galaxies are visible on the full resolution image. Forty five galaxies are labeled below, and many unlabeled galaxies can be seen in this low resolution web image. The brighter galaxies can be seen in small amateur telescopes.
Technical. Canon 1D Mark IV 16-megapixel digital camera, 300 mm f/2.8 L IS lens at f/2.8. Six 2-minute exposures were combined for this image. Full image, no crop. Tracking by an Astrotrac. The field of view is 5.32 by 3.55 degrees. Stars to about magnitude 19 were recorded. No flats, no darks.
The Exposure Factors, CEF, CEFA are measures of the relative amounts of light received from a subject. It can be used to fairly compare wildly different lens/telescope apertures and exposure times. For this image: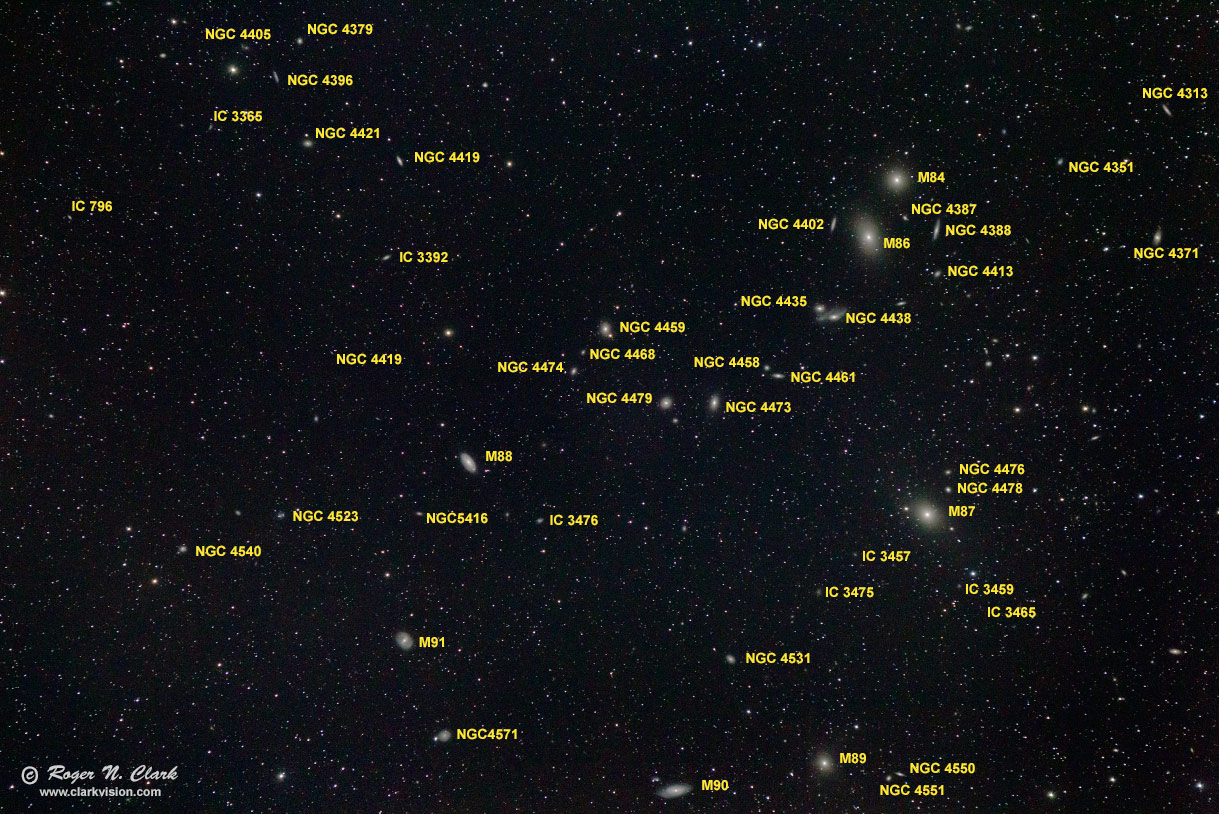 To learn how to obtain stunning images like this, please visit my Extensive Articles on Photography .
---
Keywords to this image = astrophoto-1 night low-light digital_astro galaxy Messier canon_1d4
Image ID: galaxies.galore.c12.28.2013.C45I1214-9.g-bin4x4s.jpg


All images, text and data on this site are copyrighted.
They may not be used except by written permission from Roger N. Clark.
All rights reserved.
Last updated November 05, 2022