ClarkVision Photography: NEW Gallery
<!###################################################>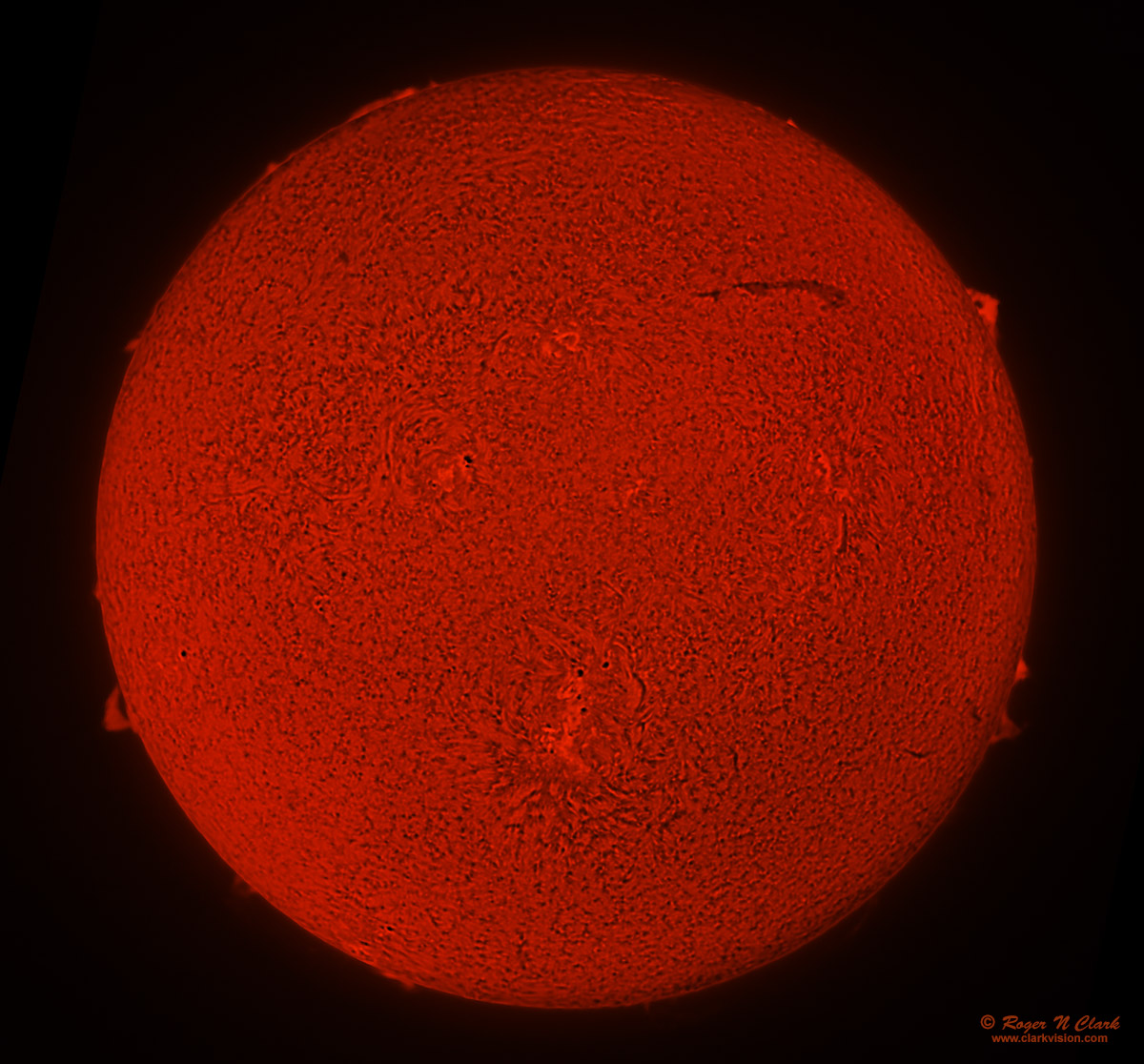 The Sun in Hydrogen-Alpha Emission, April 11, 2023
The Sun shines at many wavelengths from many processes. This image shows the light emitted at a wavelength of 656.3 nm using a narrow band filter with a bandpass less than about 0.05 nm. This wavelength shows fine structure on the solar disk as well as solar prominences, which can only be seen with such narrow band filters and during a total solar eclipse.
Technical. The image was obtained with a stock Canon EOS R5 Mirrorless Digital Camera and Canon 100-400 L IS zoom lens at about 270 mm plus a Daystar Camera Quark Hydrogen Alpha Chromosphere filter plus an energy rejection filter (for safety). The Sun was recorded with 4K video for about 65 seconds. Exposure was 1/125 second and recorded at 60 frames per second. Processed in PlanetarySystemStacker lucky imaging, where the best 76 frames out of 3800 frames were combined to produce this image. Next, the Richardson-Lucy image deconvolution in ImagesPlus was used to sharpen the image. With the full frame Canon R5 and the output of PlanetarySystemStacker, the plate scale was about 1/2 arc-seconds per pixel. Seeing was 4+ arc-seconds. The image here is shown at 1.81 arc-seconds / pixel.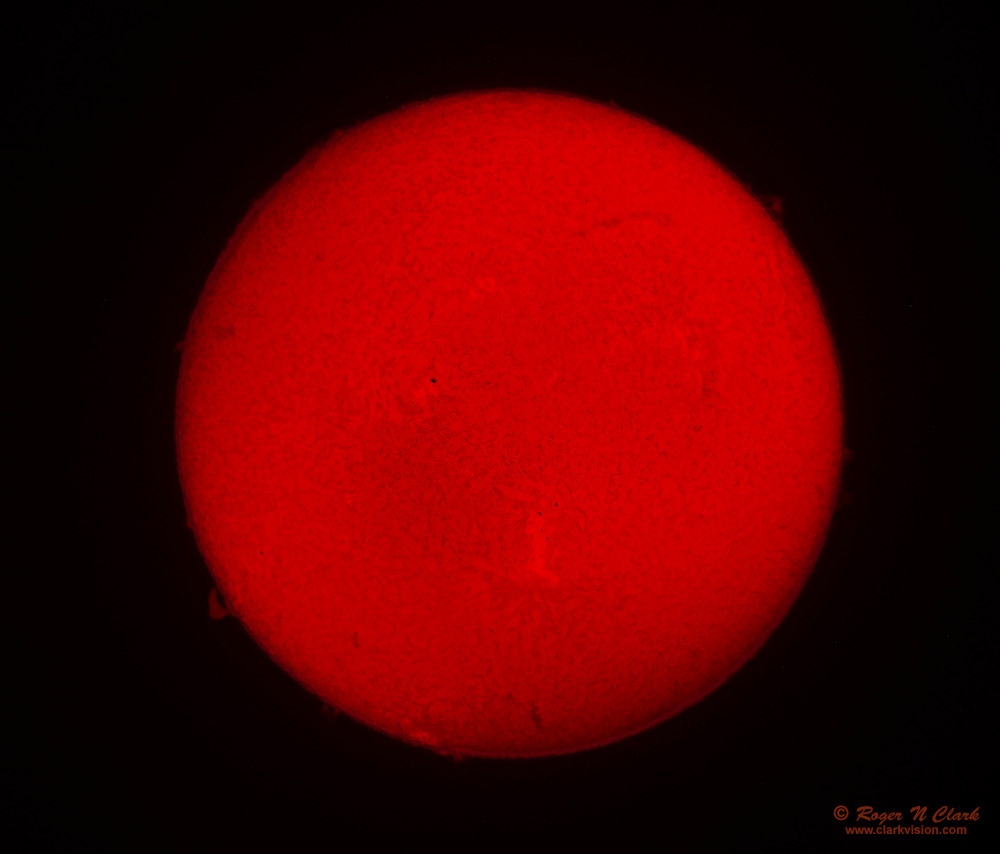 A single frame image shows much less detail than the lucky imaging result above.
---
To learn how to obtain stunning images like this, please visit my Extensive Articles on Photography .
---
Keywords to this image = astrophoto-1 the_sun H-alpha digital_astro canon_r5 NEW
Image ID: sun-h-alpha-2023-04-11-4C3A7867-h-1200s.jpg


All images, text and data on this site are copyrighted.
They may not be used except by written permission from Roger N. Clark.
All rights reserved.
Last updated December 01, 2023